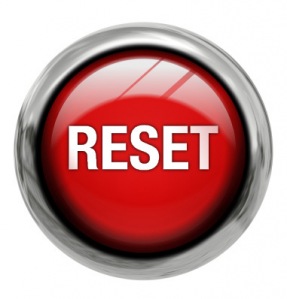 In a couple of days we will have officially come to the end of the summer of 2014. I am not sure what I expected it to be like. Throughout the spring I kept hearing that summers are busy at SIM. Now I understand. We had many missionaries through the office for debriefings as they began home assignments. We had two screening retreats, two appointee training programs, one prayer retreat for missionaries on home assignment, and an Ebola crisis. That last one was unanticipated.
A few months ago we made vacation plans for early September, expecting to be more than ready for it after the yet-to-have-experienced busyness of summer. Since we enjoy history, we reserved a time share in Williamsburg, VA just a short distance from Colonial Williamsburg. The week before we were to leave, the news came that Dr. Sacra had come down with Ebola. Gratefully, he was able to be evacuated quickly, and others were able to step in and provide the Member Care support needed for him and his family -- and Stan and I took off on this vacation.
We were blessed with a beautiful first day, and enjoyed gathering to hear various historic persons in reenactments. Here Stan (in the straw hat) is in the back of a crowd listening to John Madison bantering with another Colonist. From hearing the Declaration of Independence read on the steps of the courthouse, to watching canons fired, we walked through the 1770's. It rained lightly the next two days, so we enjoyed various indoor venues including a few museums.
We saw the portrait of the last queen of America, Queen Charlotte, in both the State House and the Governors Mansion. She has become a curiosity to me since I now live in the city named after her.
This trip included two significant dates. First, it started on Stan's Birthday. A big one. And then we celebrated our 31st wedding anniversary with a visit to Historic Jamestown. We enjoyed the time together, and were grateful that we could actually get away together, alone.
There are currently archaeological excavations going on of Fort Jamestown. One of the archaeologists led a fascinating tour. And then we went on another tour with a ranger from the National Park service. The following day we drove to Yorktown. And on our way out of town we went to the "Jamestown Settlement," a recreation of the Fort--a great place for school trips.
As we drove back toward Charlotte on Friday evening, it was as if our minds had been through a "reset." I felt ready to head back to work after the week away.
It wasn't only my mind that had gone through a reset, though. In my absence, my department was finally able to move into offices that have recently been remodeled and expanded into a Member Care Center. While I had moved my things before I left, everything else was brought in by others the week I was gone. I'll post about this as we get more settled.
With this new office space, we will be able to comfortably meet with our missionaries for their debriefing sessions and have our own designated space for meetings and small group training sessions. Several of my staff will finally be able to make phone calls in private without having to find an empty office like they did in our old setting.
The next reset is that I am adding staff to my department--seven over the next two months!